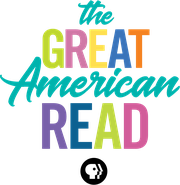 2018 SUMMER READING FOR ADULTS
"MUSIC" FICTION AND NON-FICTION SUGGESTIONS
FICTION:
A visit from the Goon Squad / Jennifer Egan
Available in Adult Fiction, as a Hoopla E-Audiobook, an RBdigital Ebook, Large Print and an OverDrive Audiobook
"
Bennie Salazar, an aging former punk rocker and record executive, and Sasha, the passionate, troubled young woman he employs confront their pasts in this powerful story about how rebellion ages, influence corrupts, habits turn to addictions, lifelong friendships fluctuate and turn, and how art and music have the power to redeem." From publisher
Frog music: a novel / Emma Donoghue
Available in Adult Fiction and as an OverDrive Audiobook
"Emma Donoghue's explosive new novel, based on an unsolved murder in 1876 San Francisco. Summer of 1876: San Francisco is in the fierce grip of a record-breaking heatwave and a smallpox epidemic. Through the window of a railroad saloon, a young woman called Jenny Bonnet is shot dead. The survivor, her friend Blanche Beunon, is a French burlesque dancer. Over the next three days, she will risk everything to bring Jenny's murderer to justice--if he doesn't track her down first. The story Blanche struggles to piece together is one of free-love bohemians, desperate paupers and arrogant millionaires; of jealous men, icy women and damaged children. It's the secret life of Jenny herself, a notorious character who breaks the law every morning by getting dressed: a charmer as slippery as the frogs she hunts. In thrilling, cinematic style, FROG MUSIC digs up a long-forgotten, never-solved crime. Full of songs that migrated across the world, Emma Donoghue's lyrical tale of love and bloodshed among lowlifes captures the pulse of a boomtown like no other"-- Provided by publisher.
If not for you: a novel / Debbie Macomber
Available in Adult Fiction, a CDBook and an OverDrive Ebook
"Moving away from her oppressive parents in the hopes of taking charge of her own life, Beth takes a job as a school music teacher and initially resists her attraction to a tattooed mechanic who is the epitome of everything her conservative parents fear." From the publisher
Imagine me gone: a novel / Adam Haslett
Available in Adult Fiction
"When Margaret's fiancé, John, is hospitalized for depression, she faces a choice: carry on with their plans, or back away from the suffering it may bring her. She decides to marry him. What follows is the unforgettable story of what unfolds from this act of love and faith. At the heart of it is their eldest son, Michael, a brilliant, anxious music fanatic, and the story of how, over the span of decades, his younger siblings-the responsible Celia and the tightly controlled Alec-struggle along with their mother to care for Michael's increasingly troubled existence." From the publisher
Landscape with invisible hand / M.T. Anderson
Available in Adult/Young Adult
"When the vuvv first landed, it came as a surprise to aspiring artist Adam and the rest of planet Earth — but not necessarily an unwelcome one. Can it really be called an invasion when the vuvv generously offered free advanced technology and cures for every illness imaginable? As it turns out, yes. With his parents' jobs replaced by alien tech and no money for food, clean water, or the vuvv's miraculous medicine, Adam and his girlfriend, Chloe, have to get creative to survive. And since the vuvv crave anything they deem "classic" Earth culture (doo-wop music, still-life paintings of fruit, true love), recording 1950s-style dates for the vuvv to watch in a pay-per-minute format seems like a brilliant idea. But it's hard for Adam and Chloe to sell true love when they hate each other more with every passing episode. Soon enough, Adam must decide how far he's willing to go — and what he's willing to sacrifice — to give the vuvv what they want." From the publisher
Playing with fire : a novel / Tess Gerritsen
Available in Adult Fiction and OverDrive Ebook
"In a shadowy antiques shop in Rome, violinist Julia Ansdell happens upon a curious piece of music-- the Incendio waltz-- and is immediately entranced by its unusual composition. Full of passion, torment, and chilling beauty, and seemingly unknown to the world, the waltz, its mournful minor key, its feverish arpeggios, appear to dance with a strange life of their own. Julia is determined to master the complex work and make its melody heard. Back home in Boston, from the moment Julia's
bow moves across the strings, drawing the waltz's fiery notes into the air, something strange is stirred-- and Julia's world comes under threat. The music has a terrifying and inexplicable effect on her young daughter, who seems violently transformed. Convinced that the hypnotic strains of Incendio are weaving a malevolent spell, Julia sets out to discover the man and the meaning behind the score. Her quest beckons Julia to the ancient city of Venice, where she uncovers a dark, decades-old secret involving a dangerously powerful family that will stop at nothing to keep Julia from bringing the truth to light"--Amazon.com
.
Sight unseen / Iris Johansen and Roy Johansen
Available in Adult Fiction
"She was safe in a world of darkness. Now danger threatens in the cold light of day...Before the experimental surgery that gave her sight, Kendra Michaels developed her other senses to an amazing capacity. Now she can identify a Nissan by the sound of its engine, a Norelco electric razor by the pattern of stubble it leaves behind, or an obscure colorless fire accelerant by its sweet smell. Law enforcement agencies clamor for her rare powers of perception and observation, too often disrupting the life she has built helping others through music therapy. Because so very often, only Kendra can get the job done. But in this case, it's Kendra who first realizes that the apparent traffic accident on San Diego's historic Cabrillo Bridge is in fact a murder scene, and she rushes to alert the police before crucial evidence is destroyed. As the body count rises and one murder unveils another, a gruesome pattern emerges. Someone is killing people in ways that mirror Kendra's most notorious cases. She has a fan: someone who admires her work and is twisted enough to show that admiration through murder--while naming himself after the biggest art forger of the 20th century. He views himself not as a monster but as an artist. And he is not working alone. As the darkness closes in, near enough to touch Kendra and those she loves, Kendra must come face to face with her greatest fears--and her most ruthless enemy. A man who moves through the shadows, a man she may even know, who hides behind the mask of sanity, sight unseen. "-- Provided by publisher.
Telegraph Avenu : a novel / Michael Chabon
Available in Adult Fiction, as a CDBook and an Overdrive Ebook
"In this novel the author takes us to Telegraph Avenue. It is a story that explores the profoundly intertwined lives of two Oakland, California families, one black and one white. Here he
creates a world grounded in pop culture: Kung Fu, 1970s Blaxploitation films, vinyl LPs, jazz and soul music, and an epic of friendship, race, and secret histories." From the publisher
The Chilbury Ladies' Choir : a novel / Jennifer Ryan
Available in Adult Fiction, as a CDBook and an OverDrive Ebook
"Letters and journals reveal the struggles, affairs, deceptions, and triumphs of five members of a village choir during World War II as they band together to survive the upheavals of war and village intrigue on the English home front. As England becomes enmeshed in the early days of World War II and the men are away fighting, the women of Chilbury village forge an uncommon bond. They defy the Vicar's stuffy edict to close the choir and instead resurrect themselves as the Chilbury Ladies' Choir. There's a timid widow devastated when her only son goes to fight; the older daughter of a local scion drawn to a mysterious artist; her younger sister pining over an impossible crush; a Jewish refugee from Czechoslovakia hiding a family secret; and a conniving midwife plotting to outrun her seedy past." From the publisher
The noise of time / Julian Barnes
Available in Adult Fiction and in Large Print
"A compact masterpiece dedicated to the Russian composer Dmitri Shostakovich--Julian Barnes's first novel since his best-selling, Booker Prize-winning The Sense of an Ending. 1936: Shostakovich, just thirty, fears for his livelihood and his life. Stalin, hitherto a distant figure, has taken a sudden interest in his work and denounced his latest opera. Now, certain he will be exiled to Siberia (or, more likely, shot dead on the spot), he reflects on his predicament, his personal history, his parents, various women and wives, his children all of those hanging in the balance of his fate. And though a stroke of luck prevents him from becoming yet another casualty of the Great Terror, for years to come he will be held fast under the thumb of despotism: made to represent Soviet values at a cultural conference in New York City, forced into joining the Party, and compelled, constantly, to weigh appeasing those in power against the integrity of his music. Barnes elegantly guides us through the trajectory of Shostakovich's career, at the same time illuminating the tumultuous evolution of the Soviet Union. The result is both a stunning portrait of a relentlessly fascinating man and a brilliant meditation on the meaning of art and its place in society"-- Provided by publisher.
NON-FICTION:
The history of rock 'n' roll in ten songs / Greil Marcus
Available at 782.4216 M33h
"Selects ten songs recorded between 1956 and 2008 that embody rock and roll as a thing in itself--in the story each song tells, inhabits, and creates in its legacy. Shake some action: 1976 -- Transmission: 2007/1979/2010 -- In the still of the nite: 1956/1959/2010 -- All I could do was cry: 2013/1960/ 2008 -- Crying, waiting, hoping: 1959/1969 -- Another history of rock 'n' roll -- Money (that's what I want): 1959/1963 and Money changes everything: 1978/1983/2008/2005 -- This magic moment: 2007/1959 -- Guitar drag: 2006/2000 -- To know him is to love him: 1958/2006." Summary in library catalog.
Dave Barry's book of bad songs / Dave Barry
Available at 782.4216 B27b and as a Hoopla E Audiobook
Popular music -- Humor
The world in six songs : how the musical brain created human nature / Daniel J. Levitin
Available at 781.11 L57w
"Daniel Levitin showcases his daring theory of "six songs," illuminating how the brain evolved to play and listen to music in six fundamental forms - for knowledge, friendship, religion, joy, comfort, and love. Preserving the emotional history of our lives and of our species, from its very beginning music was also allied to dance, as the structure of the brain confirms; developing this neurological observation, Levitin shows how music and dance enabled the social bonding and friendship necessary for human culture and society to evolve." From the summary in the library catalog.
The songs of trees: stories from nature's great connectors / David George Haskell
Available at 577.3 H27s
"The author repeatedly visits a dozen trees around the world to stop, listen, and look, exploring each tree's connections with webs of fungi, bacterial communities, cooperative and destructive animals, and other plants, and demonstrating how the lives of trees and people are deeply interwoven. Several trees, including a balsam fir in Ontario and an Amazonian ceibo, are located in areas that seem mostly natural, but which are affected by industrial development and climate change. Haskell also turns to trees in places where humans seem to have subdued "nature"--A pear tree on a Manhattan sidewalk, an olive tree in Jerusalem -- demonstrating that wildness permeates every location." From the summary in the library catalog.
Face the music: a life exposed / Paul Stanley
Available in Biography and as a Hoople E-Audiobook
"The co-founder and lead singer of the rock band Kiss discusses his childhood, the drama of his life on and off the stage, his personal relationships, and the turbulent dynamics with his bandmates over the past four decades." From the summary in the library catalog.
Absolutely on music : conversations / Haruki Murakami with Seiji Ozawa ; translated from the Japanese by Jay Rubin
Available at 784.2 Oz1a
"An intimate conversation about music and writing illuminates the perspectives and shared interests of the internationally acclaimed author of "Colorless Tsukuru Tazaki and His Years of Pilgrimage" and his close friend, the former conductor of the Boston Symphony Orchestra." From the summary in the library catalog.
The NPR listener's encyclopedia of classical music / Ted Libbey
Available at 780.3 L61n
Country music originals: the legends and the lost / Tony Russell
Available at 781.R91c
Country musicians -- Biography.
Country music -- History and criticism
. From the catalog
The concise guide to hip-hop music: a fresh look at the art of hip-hop, from old-school beats to freestyle rap / Paul Edwards
Available at 782.4216 E95c
"In 1973, the music scene was forever changed by the emergence of hip-hop. Masterfully blending the rhythmic grooves of funk and soul with layered beats and chanted rhymes, artists such as DJ Kool Herc and Grandmaster Flash paved the way for an entire new genre and generation of musicians. In this comprehensive, accessible guide, Paul Edwards breaks down the difference between old school and new school, recaps the biggest influencers of the genre, and sets straight the myths and misconceptions of the artists and their music. Fans old and new alike will all learn something new about the history and development of hip-hop, from its inception up through the current day."--Back cover.
Connecticut rock 'n' roll : a history / Tony Renzoni ; foreword by Ken Evans
Available at 780.974 R29c
"Long neglected in the annals of American music, the Nutmeg State's influence on the history of
rock'n'roll deserves recognition. Connecticut's musical highlights include the beautiful harmonies of New Haven's Five Satins, Gene Pitney's rise to fame, Stamford's the Fifth Estate and notable rockers such as Thurston Moore of Sonic Youth, Rivers Cuomo of Weezer and Saturday Night Live Band's Christine Ohlman. Rock Hall of Famers include Tina Weymouth and Chris Frantz of the Talking Heads and Dennis Dunaway of the Alice Cooper Band. Some events became legend, like Jimi Hendrix's spellbinding performance at Yale's Woolsey Hall, Jim Morrison's onstage arrest at the New Haven Arena and teenage Bob Dylan's appearance at Branford's Indian Neck Folk Festival. With in-depth interviews as well as rare, never-before-seen photos, author Tony Renzoni leads a sonic trip that captures the spirit and zenith of the local scene." -- Publisher description
Deep river: the life and music of Robert Shaw/ Keith C. Burris
Available in Biography under Shaw
"Shaw, Robert, 1916-1999.
Choral conductors -- United States -- Biography
Includes a DVD: Robert Shaw conducts masterworks sing of Brahms Ein deutsches Requiem with the Boston University Symphony Orchestra and soloists, February 18, 1996, and rehearsal of Brahms Ein deutsches Requiem with the Boston University Symphony Orchestra and Symphonic Chorus, November 15, 1996." From the library catalog
---